Angus MacLise – Tapes 3CD Box Set
£35.00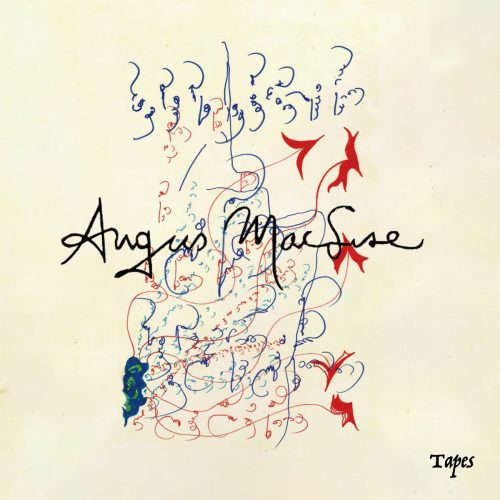 Angus MacLise, the first drummer for the Velvet Underground, was a poet, composer, and a member of The Theatre of Eternal Music alongside La Monte Young.
The "Tapes" 3CD Box is the first-ever reissue of a 3-cassette compilation that Pleasure Editions originally released in 2015, limited to only 100 copies. The 3CD box set comes with a miniature poster and track lists, and each CD has a paper sleeve that reproduces the original cassette card artwork. This comprehensive 3CD box set is over three hours in length and includes session recordings with Tony Conrad and William Breeze (of Coil, Current 93, and Psychic TV), mystical recordings from the filming of Ira Cohen's "The Invasion of Thunderbolt Pagoda" (1968), shortwave experiments, and sounds of Tibetan Buddhist monks recorded by MacLise.
The "Tapes" compilation features excerpts from the archives of the Angus MacLise Papers, which are held at Columbia University Library. The archives contain over 100 hours of reel-to-reel tape recordings of live improvised music, theatrical performances, and sound experiments created by MacLise and his associates during the 1960s and 1970s. MacLise produced the original recordings in his own unique style, characterized by rough and peculiar editing.
The release is curated and sequenced by Will Cameron and Mark Iosifescu.
最初期ヴェルヴェット・アンダーグラウンドのドラマー、ラ・モンテ・ヤングのシアター・オブ・エターナル・ミュージックの一員でもあったアンガス・マクリーズ。オリジナルは2015年にニューヨークの出版社Pleasure Editionsより限定100セットでリリースされた3本組カセット[Tapes]を3CDボックスで初復刻。現在はコロンビア大学の図書館に所蔵されている100時間に及ぶオープンリール・アーカイヴから抜粋した音源であり、60年代末から70年代後期までの様々なスタイルのソロ及びセッションをラフに紡いだ異様な編集を特徴とする作品。盟友トニー・コンラッドや、後にコイル、カレント93のメンバーとなるウィリアム・ブリーズと行なった数種のセッション、アイラ・コーエンのフィルム"The Invasion of Thunderbolt Pagoda" の撮影中に録音された秘蔵テイク、アンガス本人がレコーディングを行なったチベット僧侶のパフォーマンスまで、彼とコラボレーター達による過激でミステリアスな記録をノンストップで纏め上げた全3時間に及ぶ集成。
credits
Jim O'Rourke completed a new sound restoration and mastering of the recordings in 2023.
The 3CD box comes with a miniature poster, a sheet of track list, and each CD comes with a paper sleeve which reproduces the original cassette sleeve artwork.
ジム・オルークによる2023年リマスタリング版を収録(カセット版とは異なる正確なトラック分割を行いました)。
オリジナルアートワークを使用したディスクスリーヴ、貼箱仕様、ポスター、トラックリスト付き。
———————–
Special thanks to Hetty MacLise, Ossian MacLise, La Monte Young, Marian Zazeela, Sheldon Rochlin, Ira Cohen, Rob Ward, Jim O'Rourke, Johan Kugelberg, Tim Barnes, Erica Barnes, Dia Art Foundation,and Robert Bielecki.
This official release is authorized by DREAMWEAPON New York, a project of the MacLise Family Estate. dreamweaponnewyork.com
Out of stock