CIA Debutante​ -​ Down, Willow LP
£25.00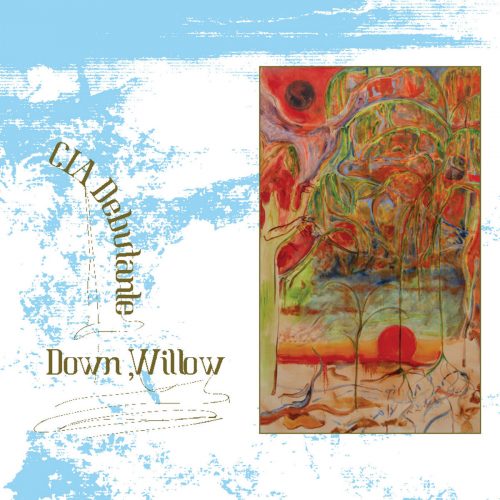 With their 3rd vinyl long player for Siltbreeze, CIA Debutante have successfully out-flanked those critics who have been forever chattering, "will they ever be as big as Artery?" To paraphrase Fred Ward in Tremors "Artery? Hell, Clock DVA!" All bristling aside, such questions & answers don't carry much weight these days. Such is the language of pettifoggers. And who's got time for them? We're trying to sell records here.
'Down,Willow' sees our heroes Paul & Nathan attaining S.T.A.S. (Superior Third Album Status), honing in with a top gloss of new & proto experimental, post-punk, recitation & vibe. Imagine fusing The Fall's 'Grotesque' & Morton Subotnick's 'Sidewinder' into a sole entity? Sure, there's going to be lots of sparks, flash fires, smoke of all colors + bickering, but from this vantage, what a light show! There's even some shredding on here that sounds like they may have lit this fucker w/Martin Kippenberger's copy of Guitar Hero. Please take it off, it's too good! If you've been paying attention to the bands countless tape efforts, or just their recent vinyl outings, there's no denying the Mach thunder 'Down, Willow' is gonna roll across thine cranium. And should this be your introduction to the band, feel free to pretend none of the aforementioned bullshit matters. And welcome, adventurous listener!
RIYL; Luxus, The Kuemmerling Trio, The Knowhow Knockers, Weib & Doof.
In stock