Don Bradshaw-Leather – Distance Between Us 2CD
£16.00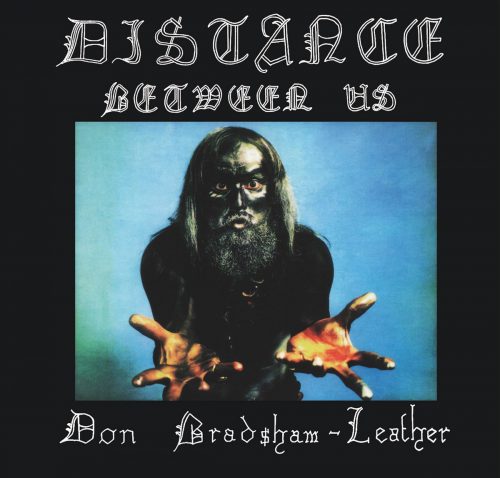 Reissue of this cult 1972 album which featured on the infamous Nurse With Wound List.
During the long, dark hangover of the Summer of Love, the classically-trained Essex prodigy approached CBS Records with demo recordings. A forward-thinking A&R executive must have seen a potential revenue stream in Don Bradshaw-Leather's avant-classical noise. The artist was given an advance to record an album. He used the funds to create a large studio in Sussex with many instruments including an actual church organ. Here, on his own, without the use of any electronic sequencing, he recorded "Distance Between Us" using simply multitrack tape, layering each part of the composition. Upon hearing the product of their financial investment – four side-long tracks of blurry organ drones, frantic piano tinkling, and ritualistic percussion – CBS got cold feet.
The album was self-released on Bradshaw-Leather's own Distance imprint; a vanity label established for the sole purpose of releasing the album. The sleeve art is full of mysteries, from the misspelling of "Bradshaw" ("Bradsham"), to the coal-blackened visage of the bohemian madman on the cover (DBL himself?), to the rear photo collage depicting the same madman accosting a nude woman. The music isn't any less mysterious; shapeless symphonies of smeared-out Mellotron, tribal drums, and wordless vocals. Don Bradshaw-Leather passed away in the 90's.
Presented in a matt-laminate gatefold digisleeve.

Out of stock