Glands Of External Secretion​ -​ Neck Pillow LP
£25.00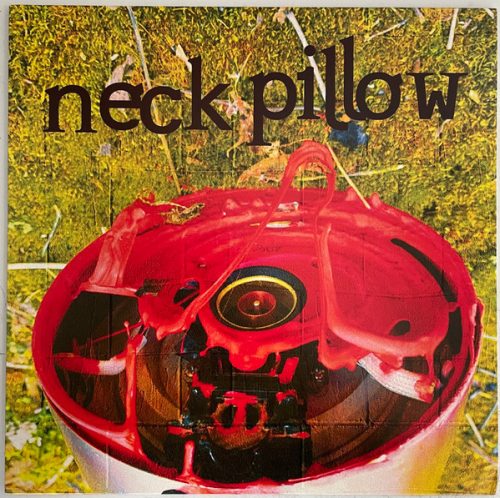 PRE-ORDER. Stock due late April.
First Gland (vinyl) long player since the brain shattering 'Reverse Atheism' dbl lp in 2011. If unfamiliar Glands Of External Secretion are the duo of Barbara Manning, 28th Day, Wold Of Poon SF Seals) & Seymour Glass (Bananafish Magazine, all things BuFMS). Since 1992, they've been snatching victory out of the jaws of indifference w/a pluck that only the most dedicated can intuit. But within this world, victory isn't awards, champagne & ass-pats. Its rather a range of of gut flushing probiotics, stores of "the good fats", one mush watch for bones, and there's gristle. Cut-ups, processed reality & recollection of memories you never knew you had are part of the landscape. 'Neck Pillow' slides in & around a hungry tortoise, swinging loveseats, Lowery Organs, kitchen implements, Who stories, Spandau Ballet crooners. If the Puppet Wipes Meemaw & Pee-pop made music, it might come close to the aural delights found within these grooves. What higher commendation could one ask for.
RIYL; Wire's Document & Eyewitness, Coyle & Sharpe's The Absurd Imposters, Richard Nixon-The Watergate Tapes. Edition of 275.
In stock