Henning Christiansen – Op. 231 Der Mund spricht die Gedanken aus – Die Landschaft gibt ihren Klang (The Mouth expresses the Thoughts – The Landscape gives it Sound) cassette
£10.00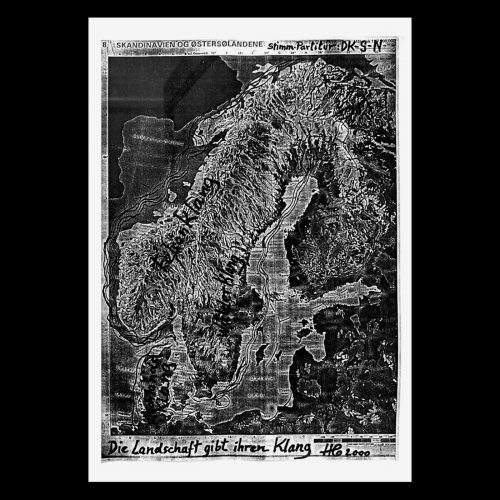 High-bias cassette tape with printed art by HC. Only 100 copies available! 
Previously unreleased work from a film installation at NORDEN, Kunsthalle Wien, Karlsplatz, Vienna, Austria, 2000
This work focuses on the formation of Scandinavian language, following on from nature. The Swedish and Norwegian language resides in a higher tone, closer to singing whereas the Danish language is more flat, like having a Herring in the mouth whilst speaking.
Danish voice by Pernille Frandsen
Swedish voice by Caroline Lund 
Norwegian voice by Anne Katrine Dolve
Out of stock