Henning Christiansen – PPHC 5 x cassette box set
£150.00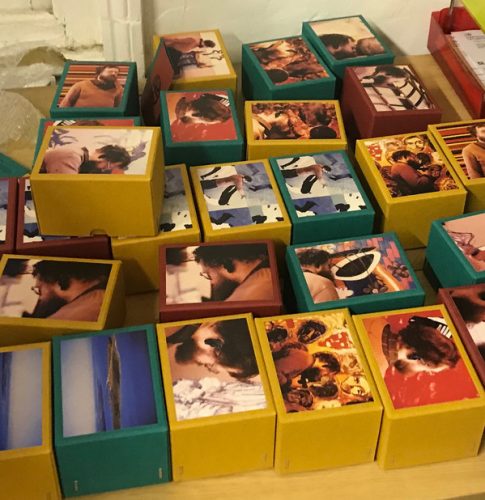 5 x cassette box set. Each box is a unique object and is individually made and numbered. Featuring 10 previously unreleased works from the Henning Christiansen archive. Made for the Blank Forms exhibition 'Freedom is around the corner', 55 Walker St, New York, Oct, 2018.
Features:
Ziegenmarkt (1986)
Op.165 Im Bauch des Wolfs (1985)
Op.182 NYHAVNSTRUT-HAFFENBREI – Stew Music (1987)
Op.183 SAGRA DEL SIGNORE DELLA NAVE (1987)
Op.206 I went to my VOICE NOICE CHOICE (1993)
Op.218 FANEJORD-FYRVAERKERIMUSIIK VIKINGMUSIK (1996)
Op.191 Henning Christiansen / Robert Fiilou – Singing Sade (1969)
Op.209 6 Opinions (1994)
GLUCKS-SPIRALE (1989)
Op.187 Prometheus Den forudseende (1988)
Edition of 100 numbered copies.
Design by Maja Larsson
Mastering Sean McCann.
Thanks to the Henning Christiansen estate, The Robert Filliou estate and Blank Forms.
Out of stock