Blod – Pilgrimssånger LP
£22.00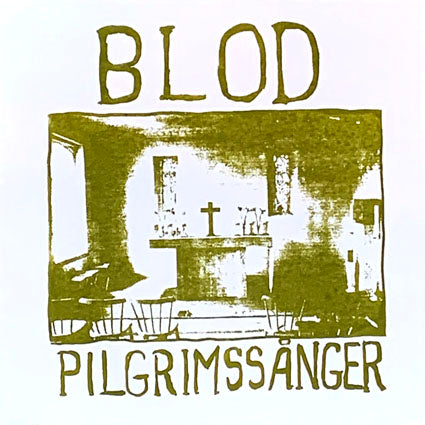 Second press, screenprinted moss green covers, A5 lyric book. Edition of 500.
Pilgrimssånger is the first of two new Blod albums deeply inspired by the Swedish Christian parish culture. The songs deals with human connection and solitude in a life built upon faith. The lyrics depicts exposure and anxiety but also joy and belief among free church members, the complexity of the relationships in the community with its leaders and priests and – ultimately – God. The songs are mainly influenced by Swedish folk music, psalms and choral music.
While being an heavy album, Gustafs' intention has still been to fill the listener with hope and light rather than the opposite. As usual with Blod, the approach has been to highlight the beautiful things in generally ugly contexts, something that has probably never been as evident as on Pilgrimssånger.
Pilgrimssånger features guest apperances by Elin Engströmd and Anna Johannesson on vocals and percussion. Joakim Karlsson mixed and mastered the album.

In stock