Triple Negative (penultimate press) Tote bag
£6.00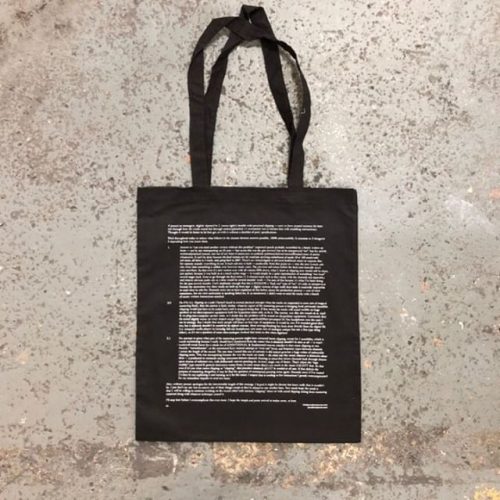 The first ever official PP merchandise.
An email response to the suggestion of 'clipping' on the final audio for the album ' [the fucking terrible receding shapes, we shed] Precious Waste In Our Wake'.
limited to 50 and beautifully printed by the good folks at Vino Sangre who also took the photos here.
Out of stock