Joe McPhee and Bryan Eubanks – My Undocumented Alien Clarinet LP
£15.00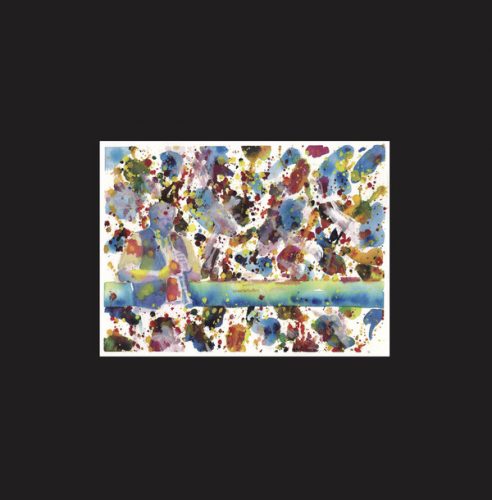 Joe McPhee: B-flat and E-flat alto clarinet, Roland MC202 Micro Composer synthesizer
Bryan Eubanks: Open-circuit electronics (sinetones)
What constitutes an unidentified sighting, the rarely heard 'alien' clarinet playing of Joe McPhee and the ineffable electronics of McPhee and Bryan Eubanks? Penultimate Press is extremely proud to produce My Undocumented Alien Clarinet: a strange sensual addition to the ever inquisitive McPhee canon. My Undocumented Alien Clarinet is a beguiling document of a performance held at Alternative Books, Kingston, NY, Sunday, August 6, 2006 under the auspices of the Pauline Oliveros Foundation's New Vanguard Series. My Undocumented Alien Clarinet captures a unique intimate improvisation exploring the outer reaches of the form.
Joe McPhee, (b.1939 USA) is a multi-instrumentalist, composer, improviser, conceptualist and theoretician. He has collaborated with Pauline Oliveros, Graham Lambkin, Peter Brotzmann, Evan Parker, Raymond Boni among many others. With a career spanning nearly 50 years and over 100 recordings, he continues to tour internationally, forge new connections and reach for music's outer limits.
.. His magical take on avant-garde sax remains one of the wonders of the scene. He still has one of the most beautiful tones on the planet, even when he's reaching for jazz's outer limits." – Time Out NY
Bryan Eubanks (b. 1977, USA) is a musician composing electronic and acoustic works for small ensembles, solo instruments, and custom generative software; improvising in collaboration; and working with acoustic holography, a stereophonic recording and diffusion technique.
Artwork by Jerry Starpoli
Liner notes by Joe McPhee
In memory of Jerry Starpoli
In stock