Luciano Maggiore & Michael Speers – necesse est numquam revelare stercorem tuum CD
£10.00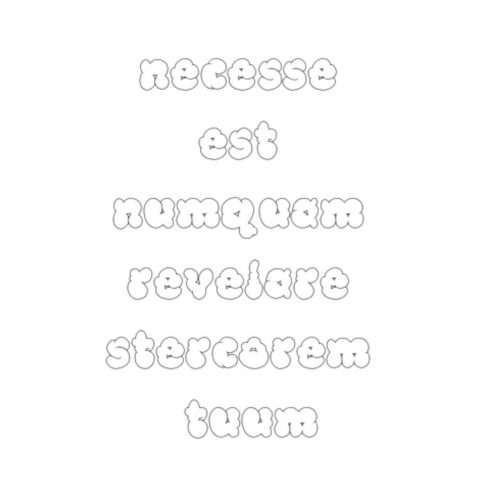 Excellent new release from Irish based label Krim Kram. Endless deep creep.
Michael Speers and Luciano Maggiore make music contemplating the kernel of black metal.
Michael Speers is a musician from Portaferry (NI), currently based in Neuilly-Plaisance (FR), who works with natural & synthetic sound material – using drums, computer, microphones, feedback – towards performance, installation and composition. Collaborations include: John Wall, Louise Le Du, Luciano Maggiore and Paul Abbott (as yPLO). His work has been published by Anòmia, Takuroku, Wasted Capital Since 2013 and C.A.N.V.A.S.
Luciano Maggiore is a Palermo-born, London-based musician whose work is characterised by the use of speakers and several analogue/digital devices (samplers, CD players, walkmans, tape recorders) and addresses the performativity of the musical act, the perception of it, and the obscurity that emanates from it. His main interests include mechanisms of sound diffusion, performance, repetition, endurance, non-human animal languages, dance, and folklore. With Louie Rice, he started NO-PA/PA-ON, a project that deals with performing score-based works, both acoustic and amplified. His works have been published by Balloon & Needle, Consumer Waste, Hideous Replica, Senufo editions, and Xing, among others. The wonderful adhuman label, based out of Brighton UK, very recently released an utterly essential CD of Luciano's long-standing duo with Louie Rice (album of the year, or any other year, round these parts by a long shot).
In stock