Mark Harwood – Offering LP
£20.00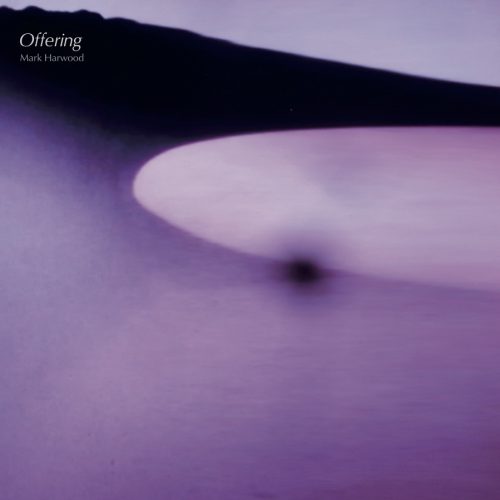 Offering is Mark Harwood's second LP and is an album of songs about geography and placement and the way people choose to move across the surface of our planet. His simple tools of acoustic guitar, voice, tapes and bric-a-brac give Mark the freedom and clarity of vision to offer hope in song to those who choose to hear him. Offering is more than we deserve in these lousy times – it is calm and it is forgiving, but it is also sharp and can cut. It is wise and all-inclusive but Offering is never blind and sees the world as truth, as if on a TV screen. Recorded in Berlin 2021 and mixed/edited in London by Graham Lambkin, Offering is only that, but it asks to be accepted.
Recorded in Berlin, Winter/Spring 2021
All music/words Mark Harwood
Mixed/edited by Graham Lambkin
Mastered by Bhob Rainey
Artwork by Graham Lambkin and Mark Harwood
"Guillaume-en-Égypte"
Reviews:
Mark Harwood combines the composed, the found, all in a collage-like collection with "Offering". These songs have a huge amount of color. Layer upon layer is applied. By making sure that the balance continues it veers in and out of focus. Sometimes one encounters the cleverness of the guitar. Other times it seems to almost explore a history of sound, one that goes far deeper than expected. Kept unclear, the album raises a number of questions, of how to revisit history, and what the future of folk music ought to look like. Hard to precisely pin down, the pieces incorporate noise, sampling, and an impending sense of doom.
"Estella Fortuna" sets the tone for what follows for the looping becomes hypnotic. Small snippets of the guitar are interrupted quite quickly on "Junifare". By far the highlight of the entire album emerges on the intimate "Song of Salvation". Completely impossible to describe it at times recalls late-period John Fahey. The song itself is in flux ready to collapse at a moment's notice. Creepy with goosebump inducing sounds is the eerie "Alba's Absence" where textural exploration takes precedence over all else. Very tactile with its approach "Amazonian Prayer" goes for the visceral, with many of the sounds giving off a distinctly physical presence. "Violence (Screaming)" has a horror-inducing quality. Bringing it all home is the caustic finale of "Finally (If Only)".
"Offering" features the uncanny balance of the natural and ancient world within a modern context. – Beach Sloth
Liminal collage from the Penultimate Press purveyor, lightening up since the anxious introspection of his ace 2020 album, for a more poetic, collected, but still off-the-cuff excursion comparable with his peer Graham Lambkin. 'Offering' is strange but familiar company for those without. In its ten parts Harwood returns less fraught than on his excellent 2020 side 'A Perfect Punctual Paradise Under My Own Name', but still possessed by some lokey domestic spirits, sounding like he's conducting paranormal summoning rites or simply making us privy to his everyday rustles as he appears like a poltergeist in his own gaff. Steering well to the right side of hokey, though, Harwood drifts piece-to-piece with an ideal mix of absent-minded and intuitive strategies, and of a quietly engaging quality shared by his Penultimate Press roster, most recently in the exquisite magick of Korea Undok Group and solo work by The Shadow Ring's Tim Goss. Gently glitching into earshot with enigmatic gasps of ghostly 78 voices a la Akira Rabelais, and smudging into pre lingual glossolalia on 'Estrella Fortuna', he keeps it all pensively open-ended between the trembling ghost notes of 'Junifare' and the ringing title tune, with 'Song of Salvation' manifesting his most strung-out sort of psychic expression across eight minuets of fondled acoustic guitar, organ wooze and record orTV noise drifting in from another room. His avant-blues tekkers gingerly come into play on 'After Essa' and perfuse the rest of the set between sawn-off departure into 'Amazonian Prayer' and the grizzled possession of 'Hosa', with a tensely noirish bewts 'Violence (Screaming)' and 'Finally (If Only)' leaving the record's probing psychic tension perfectly unresolved, perhaps even hinting at the atmosphere of Mihály Víg's Bela Tarr scores. – Boomkat
In stock