T.R.S.: The Fucking Terrible Receding Shapes, trading as TRIPLE NEGATIVE – NOTHING IS POSSIBLE NERVOUSNESS, OR IMMORALITY DON'T WAIT TO BE HUNTED TO HIDE / SPOILT HEALTH Book and Cassette
£30.00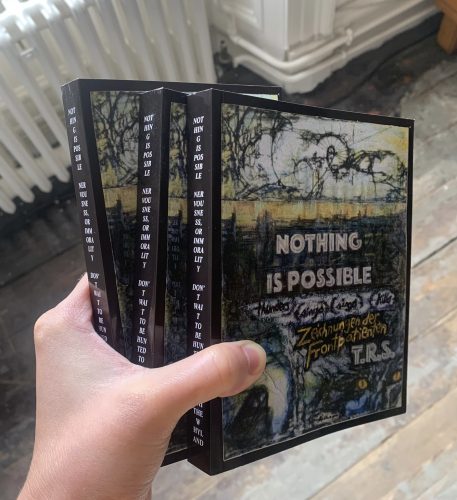 INCLUDES THE BOOK:
NOTHING IS POSSIBLE
NERVOUSNESS, OR IMMORALITY
DON'T WAIT TO BE HUNTED TO HIDE
by T.R.S.: The Fucking Terrible Receding Shapes, trading as TRIPLE NEGATIVE
250 pages
128 x 165 mm
248 pages (195 b&w / 53 colour)
AND the cassette TRIPLE NEGATIVE, Spoilt health.
Edition of 100 copies
Not obvious from any of the 3 front covers, but yes this is a Triple Negative product. T.R.S. is the eminence grease, the actual persons irresponsible.
Before anyone else gets blamed: almost all writing/drawing is by Clinical Wastemn ["Matthew Hyland"], except for the best piece of writing (Down With Childhood & Adulthood, mostly by Mme Tlank ["Anja Büchele"]) and Best Picture (I IS FOR [YOU ARE NOT] IMPOTANT, by Adam Vass). Denis Velimirovich is right there from start to finish but blamelessly so. See back cover for group portraits [L-R Velimirovich, Tlank, Wastemn in both].
[2 weeks + 2.5 punitive migraines later] So —— the product is a compendium of bad bad grace/gratuitous disgrace, 1997-2022. Written 1998-2016; pictures made 2016-more or less now, apart from photocopied stickers/zine pages etc, which go back to 1997 (e.g. introuvable front/back covers of The Journal of Childish Psychology [*co-ed Naomi Rousseau, praised by the Sozialistisches Patientenkollektiv in a letter stating: only you have illness in your doing]).
Other Zeichnungen are all accidence (i.e. opposite of Cagey "chance"). Media are colour pencil, ink, photocopiers, collage. More birds, sea, flowers and Tlank in them than you might think, along with usual utopian city ruins. All 2D going on 1.
Even less clue what to write about written parts. Highlights of bathetic basso continuo? Full lyric sheet for Bad Emotional Investments (aggressive begging rebetiko on God Bless the Death Drive). 1998 thing about Artaud/Heaven's Gate/workplace motivational psych [*1st pub. Semiotext(e) but handscrawled manuscript was so fucked the print version looked like they applied pre-millennial OCR]. Unpublished hommage to Aotearoa's greatest living artist, Daniel S. Malone. Whole lot of B. Traven, Judge Schreber, Goya, Wm. Blake. Re-refutation of 1637 attempt by Massachusetts Bay Colony governor John Winthrop to refute Anne Hutchinson's Antinomian heresies. Hymn of praise (described by Ben Watson as "craven") to the late Robert Dellar/Ldn Mad Pride at large. 1 (one) actual love prose-poem, disguised by its 1st words being "T.J. Clark", who is most definitely not the addressee.
etc etc
Whole text section is really just 20 years of trying & failing to write like the late Giovanni Intra [see, finally, www.semiotexte.com/pageee].
Some examples instead of more dysexplanation:
Almost everything that befalls Schreber –- irritation by insects, violent headaches, fits of bellowing –- is attributed (with empirical evidence) to miraculous intervention. There's no such thing as a single cause, there's always something else behind it.
– Nervousness, or Immorality [2004]
'Non-verbal' modes of communication are supposed to make life easier to understand and endure by breaking freight trains of language down into discrete, comfortable spaced signals. But each new 'obstinate blockage' is also a cryptic alarm. What can a smirk, an insistence, a flick of the wrist, be trusted not to mean other than endless conflicting demands and convolutions? If some people avoid being overwhelmed most of the time, that's not because 'non-linguistic', 'lateral' thinking is tied to scientific progress, but because it plays to a bogus gallery of intuitions.
– La vie pue, messieurs [1998]
In him is the friend of bleeding.
His boreholes are explicit and impressive.
He would like to experience a Home Invasion
And is almost afraid that I
will commit that indiscretion.
– Good Clean Dirt [2017]
help mental illness to smoke and fume!
an outpatient about town
eyesore stomach and hide
a hundred powers slumbering
spoiled the carriageway
for himself and others
– Deforcement [2012]
THERE'S NOTHING NOT
SUPERFICIAL
ABOUT IT!
– Keys to the Street [2006]
[clinical wastemn ("M.H."), 21/4/2023]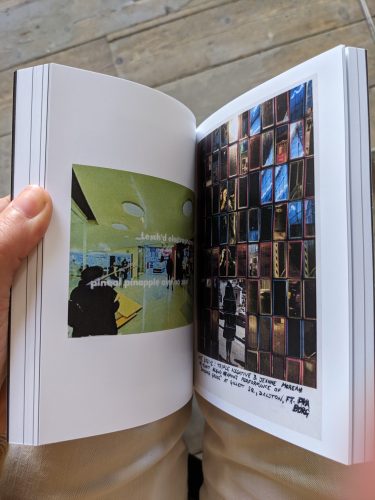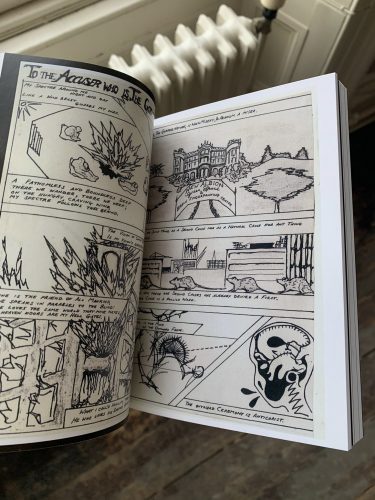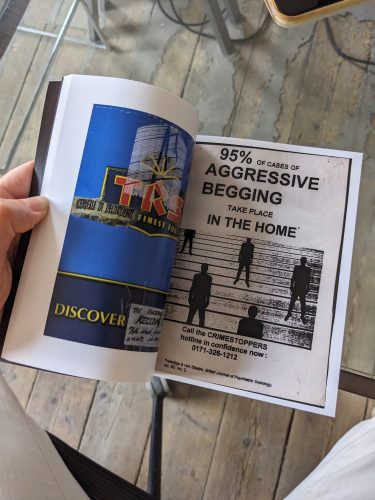 _
TRIPLE NEGATIVE, Spoilt health
OUR CHEAP HEARTS ARE SHEENY SHELLS
OUR FOULED HEARTS ARE SORRY CELLS
OUR SOLD HEARTS DON'T SHOW OR TELL
WHOSE CHEAP HEART HURTS
Niente è più possibile ormai! Nothing is possible, it says so on the front of the book.
FACE A
Mentalhellth resort revamp: 3 former songs (from God bless the Death Drive and Return of the living dirt) obscenely sutured together on the Island of Dr. Jeanne Moreau. The fresh golem is better than those poor pure things.
Tropique of concrete: the steel river barge Dr. Stephen Robinson uses as a drumkit* has offended him and he is punishing it atrociously. Mme Tlank ["Anja Büchele"]'s viol-bathosphere drags both down to the abyssal plain while Denis Velimirovich screams like a heartwrecked swift. Somewhere in the building, clinical wastemn ["Matthew Hyland"] is disowning a guitar again.
[*yes really]
The incoming: we feel way less bad than Patti Smith ever did about stolen money. There's nothing not superficial about it.
Teeth of my plastic skin: sounds of distress or alarm, liable to cause distress or alarm.
FACE B
Both hands lost on baby bonds bet: favors for the flinching strays, always weak and wide astray. Partly Fleurinette Pasifikaine 2 (same squirming around Mingus/Ellington/Roach's 1 note each), but recorded at the bottom of the swimming pool on the cover of the Associates' Fourth Drawer Down.
Heute morgen Fliegen ficken Fliegen ficken: yacht rock ballad but the yacht is stranded somewhere in the Massif Central, near the Rodez Clinic where Captain Gaston Ferdière and First Inmate Artaud are fighting with ECT machines.
Welfare check hotel*: Velimirovich just keeps immolating things all the time now. Sorry Elvis Presley and John Cale.
[*Oh since we mentioned "welfare checks": ¡¡¡ FREE NEIL HAGERTY !!!
Send money to do that HERE:
www.gofundme.com/f/suk3t-neil-hagerty-mental-health-legal-defense]
Niemandsland: Mme Tlank x Rose Ausländer. If you don't cry I will. Also if you do.
¡KRANKHEIT IM RECHT!
clinical wastemn ["Matthew Hyland"] 12/perpetual winter/a year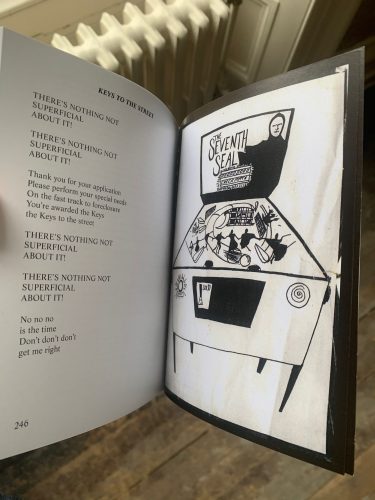 In stock